Washington's First Native American Federal Judge Appointed
by WSBA
Seattle attorney Lauren J. King recently was selected to become the first Native American U.S. judge in Washington state and one of four indigenous federal judges in the country. She will preside in the U.S. District Court in Western Washington.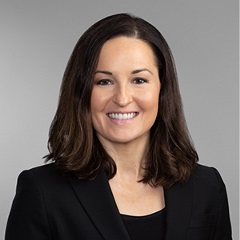 A member of the Muscogee Nation in Oklahoma, King is a pro tem appellate judge for the Northwest Intertribal Court System, which adjudicates cases for 24 member tribes. She also served as an adjunct professor of Federal Indian Law at the Seattle University School of Law.
U.S. Sen. Patty Murray (D-WA) nominated King for the lifetime appointment.
"Ms. King is a citizen of the Muscogee Nation, and she would be the first ever Native American federal judge in the history of my home state of Washington," Murray said in a press release Tuesday. "This is a perspective that matters — and one that has been missing for far too long. Today we're one step closer to building a federal bench that reflects the diversity of the people it serves."
In an endorsement letter sent to U.S. Senate Judiciary Committee leaders, WSBA's Indian Law Section wrote, "King is an exceptional and well-qualified attorney with substantial experience in Federal Indian Law and federal trial practice."
A former member of the Indian Law Section Executive Committee, King is Chair of the Native American Law Practice Group at Foster Garvey, P.C.. Her practice includes extensive federal trial experience, intellectual property disputes, and complex commercial disputes.