The WSBA Professionalism in Practice Award
The PiP Awards honor Bar members who exemplify professionalism. Lawyers, judges, staff and the public are encouraged to nominate a Washington legal professional for a PiP award if they believe that person's actions significantly advance professionalism in the legal community.
Nominations are accepted and awards are presented throughout the year. The PiP Awards formerly were known as Random Acts of Professionalism.
---
Our Latest PiP Award recipient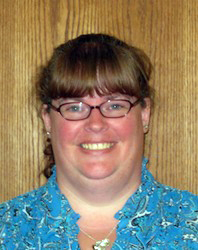 PiP PiP hurray for Lisa Darco, Director of the Clark County Bar Association, the most recent recipient of WSBA's Professionalism in Practice Award. Eight years ago, Lisa accepted leadership at a tumultuous time for the CCBA. Since that time, her nomination states, she has grown and maintained our membership, expanded CCBA's CLE program, improved its social programming and overseen the bar's Hearsay magazine. Lisa epitomizes the ideals of professionalism. Lisa always follows through, is always dependable and reliable, and always does what she says she will do. She is excellent at dealing with difficult individuals and always communicates respectfully. "In short, Lisa is invaluable to the CCBA."
Read her full nomination and media release.

---
Know of a legal professional deserving of the Professionalism in Practice Award?
Fill out this nomination form and be sure to hit "save" before emailing it to barleaders@wsba.org.
Or mail your nomination form to:
Washington State Bar Association
Attn: Communications Department — PiP Award Nomination
1325 Fourth Ave., Suite 600
Seattle, WA 98101
Previous recipients for the Professionalism in Practice Award
Bill White of Tacoma