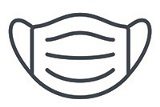 COVID-19 LEGAL RESOURCES
Civil legal aid organizations are working to protect their staff, volunteers, and clients from the spread of COVID-19 while still providing the vital services communities need.
Please note: WSBA does not provide legal advice or referrals to private attorneys. Below are resources for you to connect with and find an attorney that is right for your situation.
Free Legal Help
Inside King County, the 211 Legal Referral and Information Hotline provides information for people facing civil (non-criminal) legal matters. The 211 line is open 8 a.m.–6 p.m. Monday through Friday.
Outside King County, call CLEAR toll-free at 888-201-1014. The line is open weekdays 9:15 a.m.–12:15 p.m. Visit Northwest Justice Project for more information.
You may also apply online for CLEAR services.
Legal Aid Programs. Most counties have volunteer lawyer programs that can connect you with services. You can find a list of them here.
Reduced-Fee Legal Help
Moderate Means Program: Fill out an online application for a referral to an attorney or limited license legal technician that will charge reduced fees. The online application is the fastest way to qualify, if you cannot use the online application, please leave a message at 855-741-6930.
For family law matters, consider a limited license legal technician. Washington is the first state in the nation to offer this new option for reduced-cost legal representation.
For real estate closings, consider hiring a limited practice officer.
Local Attorney Referrals
The following county bar associations offer lawyer referral services:
Clark County, King County, Mason County, San Juan County (email to request referral), Snohomish County, Spokane County, Tacoma-Pierce County, Thurston County
American Bar Association List of Referral Organizations
Additional Legal Resources
For access to free online forms and overview materials please visit WashingtonLawHelp.org.
Northwest Justice Project YouTube channel contains valuable information on legal issues.