Washington State Bar Association Presents Zachary Stoumbos with Local Hero Award  |  June 23, 2023
VANCOUVER, Washington, June 23, 2023 – The Washington State Bar Association today presented Zachary H. Stoumbos with the Local Hero award in recognition of his volunteerism and exceptional professionalism as a lawyer and mentor in Clark County.
"For more than four decades, Zach has built a name for himself as a leader and mentor in the Vancouver area legal community," said WSBA President Daniel Clark. "His dedication to the legal profession and his community are an inspiration to generations of lawyers who follow in his footsteps."
The Local Hero Award is presented to those who have made noteworthy contributions to their communities. The Local Hero award was presented during a luncheon at the Board of Governors meeting in Vancouver. The Clark County Bar Association nominated Stoumbos for the award.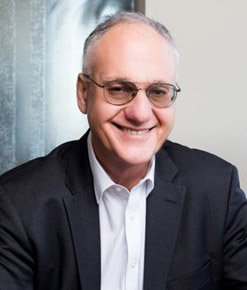 Stoumbos has practiced law in Clark County for more than 45 years. He is skilled in litigation and transaction work and recognized as a go-to attorney on real estate matters. According to his nomination, he is also known for mentoring and tutoring numerous young lawyers. Admitted to WSBA in 1977, Stoumbos currently practices real estate law for Landerholm, P.S., in Vancouver.
He has served as volunteer for Clark County Volunteer Lawyers for much of his career and as a board member for the Clark County Realtor Association, where he earned multiple volunteer-of-the-year awards.
"Perhaps the most impactful way Zach has influenced the legal community is as a mentor and role model," Clark County Bar Association member Jean McCoy wrote in Stoumbos' nomination. "Zach has always come at issues or problems as a learner and in turn teaches others what he has learned. He is eager to share what he has learned and his experiences with other attorneys and takes every opportunity to expand his knowledge base."
About the Washington State Bar Association
The WSBA operates under the delegated authority of the Washington Supreme Court and exercises a governmental function authorized by the Court to license and regulate the state's nearly 40,000 legal professionals, including lawyers, limited practice officers, and limited license legal technicians. The WSBA both regulates legal professionals under the authority of the Court and serves its members as a professional association — all without public funding. The WSBA administers the Bar admission process, including the bar exam; provides record-keeping and licensing functions; administers the lawyer discipline system; and provides continuing legal education for legal professionals, in addition to numerous other educational and member-service activities. The Bar's mission is to serve the public and its members, to ensure the integrity of the legal profession, and to champion justice.