Meeting the Candidates for Board of Governors
---
Candidate Statements
DISTRICT 1
Sunitha Anjilvel (incumbent)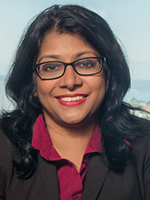 We are in a time of rapid change as a society and as a profession. The continuing challenges facing the practice of law in this time of pandemic, the exponential growth of technology, and its impact on our profession are among some of the important issues facing our bar. As a profession we need to be forward thinking and adaptive to an everchanging landscape.
I have learned a lot during my time as a sitting Governor. If chosen by you to serve again, I would be honored to bring the benefit of my knowledge and experience to my work on your behalf. Too often we hear our members say, "My only connection with the Bar is that I pay my dues and make sure my CLE credits are current". What do you want your Bar to be? How can your Governor and your Bar take action that is actually relevant to your professional lives? If elected, I pledge that over the next three years I will continue to reach out to ask these questions and listen to your specific answers so that I can take the actions needed to represent your voices.
I thank you for your consideration.
For more information read Anjilvel's candidate profile.
G. Kim Risenmay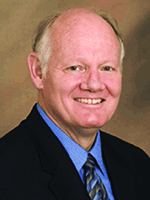 "The mission of the Washington State Bar Association is [1] to serve the public and [2] the members of the Bar, [3] to ensure the integrity of the legal profession, and [4] to champion justice." Fulfilling that four-part mission requires a delicate balance between aspirations and practical limitations. As a self-funded agency, WSBA's members bear the cost of every WSBA activity, primarily through our annual license fees. My previous experience as WSBA Governor and Treasury taught me the importance of constant two-way communication between the Board of Governors and our members to ensure that members know what programs and policies are under consideration and to give members ample time to provide input before any actions are taken.
At the same time, the goal of "justice for all" remains unfulfilled. The Washington Supreme Court's 2015 Civil Legal Needs Study found that low-income and even middle-income citizens experienced, on average, 9.3 legal problems per year that went unmet because of excessive costs and disparate treatment, depending on one's race, ethnicity, or victim status. As Governor, I promise to work with the Supreme Court and the Legislature to eliminate unnecessary costs and discriminatory treatment in the legal system.
For more information read Risenmay's candidate profile.
Paul Spatafore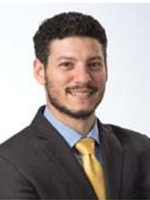 My name is Paul Spatafore, and I am running for the Congressional District 1 seat for the Board of Governors. I attended the University of Miami (FL) for my bachelors and juris doctorate degrees.
For attorneys, the legal field is not "one-size-fits-all." Not every attorney faces the same issues or challenges, whether it is insurance-related, CLE-related, or the like.
I have held legal positions in the government, as in-house attorney, and in private practice throughout my legal career. I have also held legal positions across multiple disciplines. I am currently an intellectual property attorney providing intellectual property counseling and portfolio management for clients of varying sizes across multiple fields of technology. I previously worked for a tax-based software-as-a-service company and a solo practitioner (including family law, criminal law, personal injury, etc.). Each position has provided new and different challenges to overcome. And each position has provided a different set of clients or goals.
I can relate to the experiences of most attorneys in Congressional District 1 because of my legal experience. Therefore, I believe I am qualified to serve on your behalf for the Board of Governors.
For more information read Spatafore's candidate profile.
Paul W. Taylor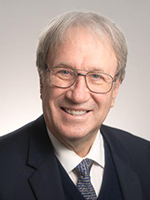 I have practiced law for over forty years in a variety of capacities: 18 years as a United State Air Force Judge Advocate (6 years Active Duty and 12 in the USAF Reserve); 34 years as a civil litigator (six years in a small law firm with four as partner and twenty-eight years as a solo practitioner emphasizing real estate litigation).

The experience I have acquired in these roles has prepared me well for the specific responsibilities of representing the lawyers in my District. My litigation experience advocating for clients, both corporate and individuals, in a plethora of areas of the law will enable me to present your concerns effectively to the Board of Governors. I have served on a number of Boards over my career including the Mount Vernon Chamber of Commerce, the Red Cross, the Economic Development Association of Skagit County, the Skagit County Housing Authority, and most recently, the Skagit Preschool and Resource Center.

I will pledge to you that I will devote whatever time is necessary to represent your interests, and especially those of solo practitioners. I thank you for your consideration in evaluating my qualifications for this important position.
For more information read Taylor's candidate profile.
---
DISTRICT 4
Daniel D. Clark (incumbent)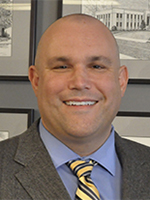 I am honored to have served as your governor since July 2017. I have been an active member of the WSBA since 2004, graduating cum laude from Gonzaga Law. Despite my schedule as a Yakima County Civil Senior Deputy Prosecuting Attorney, I have attended every Board of Governors meeting while also serving as WSBA Treasurer (elected by the Board for an unprecedented two terms) and chairing the Budget & Audit Committee.
I initiated lowering license renewal fees for 2021 by $20, for 2022 and beyond by $10, and freezing license fees through 2026. I collaborated with fellow governors and WSBA staff to expand free CLEs and the fees hardship exemption. While Treasurer, WSBA's unrestricted general fund to date has increased by $1,559,780. I provided a fiscal analysis of the LLLT program which was used by the Court to sunset the program, saving members almost $200,000 per year. I have demonstrated my strong and unwavering commitment to returning the WSBA to your service.
The WSBA should support you so that you can represent your clients, the public. I respectfully ask for your vote as governor so that I can continue to zealously represent and advance our members' interests on the BOG.
For more information read Clark's candidate profile.
Alan Tindell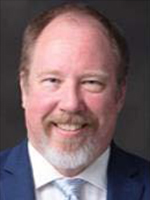 I'm Alan Tindell, a candidate for the WSBA Board of Governors District 4 position. I graduated from Gonzaga Law in 1992 and entered the bar that same year. I received my bachelor's degree in business & economics from the University of Wisconsin-Platteville and a M.B.A. from Arizona State University. I've been living in the Tri-Cities since 1994.
I've been in solo practice since 1994 and my practice has been devoted to family law matters. For much of the last 20 years I have also worked as a public defender for both Benton & Franklin Counties, representing thousands of people being detained under the Involuntary Treatment Act. Since 2018 I have been District 4's representative to the WSBA Character & Fitness Board.
I've previously served on the boards for the Richland Light Opera Company, The Richland Players and the Columbia Basin Veterans Center. I've received awards for my pro bono work, including my work in In re Fairchild, the first case in world legal history dealing with the phenomenon of human chimerism.
There isn't a single family law attorney and only one solo practitioner on the Board of Governors. That needs to change. I'd appreciate your vote.
For more information read Tindell's candidate profile.
---
DISTRICT 5
Francis Adewale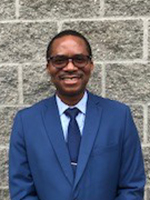 I am running for WSBA 5th District Governor because WSBA and our profession needs dynamic justice leaders who are not afraid to challenge the orthodoxy and bring people together for common purpose. As public servant and business owner, I understand the difficulties law firms face in balancing the books at this difficult time. My work with ATJ and Community Court is about building statewide consensus on issues that impact justice and the practice of law. Past 5th district leaders who support me do so because they trust my pragmatic style of leadership. To support and retain our membership, I will focus on the impact of the pandemic and the attendant economic hardship on our membership and work hard to create environment conducive to the ethical practice of law. The independence of the judiciary and provision of adequate funding of the same will be one of my top priorities.
More importantly, I will patiently listen and solicit input from all attorneys in 5 th District and work hard to reflect membership suggestions in WSBA programs and activities. The ethical practice of law is a privilege we need to protect and uphold, and I will work to defend the integrity of our legal system and the rule of law.
For more information read Adwale's candidate profile.
Michael Cressey
Thank you for your time and consideration of my candidacy for the 5th Congressional District position.
Throughout my 36 plus years in private practice I have endeavor to find time to participate in various committees, volunteer with the local County Bar Associations and give back to our Justice system by providing Pro-bono and reduce fees services. This includes providing free legal services to organizations such as:
Santa Monica Hospital Rape Treatment Center (Los Angeles)
White Center Community Development Association (Seattle)
Spokane County Bar Association Volunteer Lawyers Program
Eviction Defense Project (Inland Northwest)
Making a Difference Foundation
WSBA Pro Bono Legal Aid Committee
WSBA CLE Committee
During my two terms on the WSBA Pro Bono Legal Aid Committee, in addition to collaborating on drafting policy recommendations statewide I spoke to many organizations (CLE Programs) on the subject of "Bridging the Justice Gap" encouraging other lawyers to give of their time and talent when possible to improve access to justice and the image of attorneys in Washington.
I would appreciate your support so that I may share my voice and my vision to the WSBA in a direct and meaningful way.
For more information read Cressey's candidate profile.
Sarah El Ebiary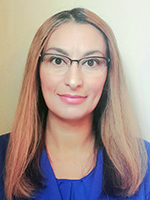 My name is Sarah El Ebiary, and I am an attorney and social justice advocate living in Spokane, Washington. I am running for the WSBA Board of Governors seat in the 5th Congressional District of Eastern Washington. As a woman of color and small business owner, I have personally experienced many of the challenges that our community faces, from job and housing struggles to healthcare and educational shortcomings caused by the pandemic. Now more than ever, we need more advocates in the legal profession to help each other not just to survive but to rise up and thrive with sustainable solutions using resources and tools that are available. A member of the WSBA Board of Governors should take into consideration that the younger generations or minority law professionals may need employment resources, financial assistance, mentorship, and guidance that can be valuable towards a successful career. Access to information and opportunities is a privilege that we can no longer afford to keep hidden from the talented and underserved people in our profession. As a member of the WSBA Board of Governors, I will continue to be a voice for all of those who are unable to speak up on their own behalf. I appreciate your vote and thank you for your support.
For more information read El Ebiary's candidate profile..
Stephen Kerr Eugster
WSBA member since 1970. Practice in Spokane and Eastern Washington, since 1990 with an emphasis on public trust, public interest work. UW School of Law J.D., Law Review, Managing Editor 1968-69. Order of the Coif, Safeco Scholar 1967-68 and 1968-69. Spokane City Council Member 2000 – 2003. Sponsor / Passage Strong Mayor Initiative 1999.
For more information read Eugster's candidate profile.

---
DISTRICT 7-South
Serena Sayani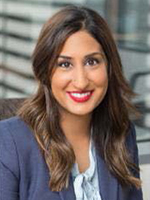 The WSBA is an important organization intended to protect the integrity of the legal profession and the service to our communities. As lawyers, we have great responsibility to advocate for justice and equity. There are so many challenges that lawyers face in their practice, including understanding the changing needs of the communities we serve, technology and the demographic of our lawyers. The WSBA acts as a bridge between the lawyers and the public. The WSBA needs to stay on top of the issues and matters that present challenges to lawyers in their practice and roles as advocates to the public. Each Board of Governor must act as a leader to the profession by confronting challenges while still exercising diplomacy and understanding differing viewpoints while still pushing the needle forward on serving as champions of justice.
The legal profession is evolving and the challenges that all lawyers are different than those faced even 5 years ago. We are the representatives in our state that are educated and trained to support and fight for equity and justice. We should be thought leaders on these issues. In order to further the interests and needs of our profession, we need to understand that the systems, needs and challenges that face our lawyers and work to respond to them and strategize to create solutions for them. We need to better understand the issues and nuances facing the legal profession to make positive change for our fellow professionals, our clients and our greater community.