Board of Governors Congressional District Election Results
Total Electorate (all districts): 6,065
Total Votes (all districts): 863
Total Voter Turnout (all districts): 14.2%
The election results were certified by an Election Board appointed by WSBA President Sciuchetti. The Election Board members were Past WSBA President Ellen Conedera Dial, Past WSBA President and Chief Justice Mary Fairhurst and Past President Stephen Crossland.
District 7-South: Governor-elect Serena Sayani is declared the winner of the Congressional District 7 South position.
District 1
Run-Off Election Results:
Total Electorate: 2,344
Total Votes: 221
Total Turnout: 9.4%
Sunitha Anjilvel (winner)
118 votes, 53%
Paul W. Taylor
103 votes, 47%
District 4
Total Electorate: 1,152
Total Votes: 241
Total Turnout: 20.9%
Daniel D. Clark (Winner)
164 votes, 68%
Alan Tindell
77 votes, 32%
District 5
Total Electorate: 2,569
Total Votes: 413
Total Turnout: 16.07%
Francis Adewale (Winner)
225 votes, 54%
Michael Cressey
56 votes, 14%
Sarah El Ebiary
43 votes, 10%
Stephen Kerr Eugster
89 votes, 22%
---
Candidate Statements
DISTRICT 1
Sunitha Anjilvel (incumbent)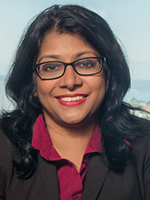 We are in a time of rapid change as a society and as a profession. The continuing challenges facing the practice of law in this time of pandemic, the exponential growth of technology, and its impact on our profession are among some of the important issues facing our bar. As a profession we need to be forward thinking and adaptive to an everchanging landscape.
I have learned a lot during my time as a sitting Governor. If chosen by you to serve again, I would be honored to bring the benefit of my knowledge and experience to my work on your behalf. Too often we hear our members say, "My only connection with the Bar is that I pay my dues and make sure my CLE credits are current". What do you want your Bar to be? How can your Governor and your Bar take action that is actually relevant to your professional lives? If elected, I pledge that over the next three years I will continue to reach out to ask these questions and listen to your specific answers so that I can take the actions needed to represent your voices.
I thank you for your consideration.
For more information read Anjilvel's candidate profile.
Bar no. 40659
Daniel D. Clark (incumbent)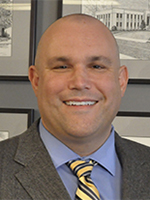 I am honored to have served as your governor since July 2017. I volunteer approx. 140 hours a month in this important position for you. I'm a Yakima County Civil Senior Deputy Prosecuting Attorney. I graduated cum laude from Gonzaga Law. I have attended every Board of Governors meeting while also serving as a WSBA Board Officer and WSBA Treasurer (elected by the Board for an unprecedented two terms) and chairing the WSBA Budget & Audit & Member Engagement Committees.

I have consistently demonstrated my strong commitment to increase member benefits and services that WSBA provides you. I initiated lowering license renewal fees for 2021 by $20, for 2022 and beyond by $10, and freezing license fees through 2026. I collaborated with fellow governors and WSBA staff to greatly expand free CLEs, the fees hardship exemption, increased WSBA transparency, and much more. While Treasurer, WSBA's unrestricted general fund to date has increased by $1,568,343 by maximizing efficiencies and reducing spending.

The WSBA should support you so that you can represent the public which are your clients. I respectfully ask for your vote as governor so that I can continue to zealously represent and advance our members' interests on the BOG.

For more information read Clark's candidate profile.
Bar no. 35901
Francis Adewale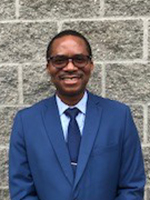 I am running for WSBA 5th District Governor because WSBA and our profession needs dynamic justice leaders who are not afraid to challenge the orthodoxy and bring people together for common purpose. As public servant and business owner, I understand the difficulties law firms face in balancing the books at this difficult time. My work with ATJ and Community Court is about building statewide consensus on issues that impact justice and the practice of law. Past 5th district leaders who support me do so because they trust my pragmatic style of leadership. To support and retain our membership, I will focus on the impact of the pandemic and the attendant economic hardship on our membership and work hard to create environment conducive to the ethical practice of law. The independence of the judiciary and provision of adequate funding of the same will be one of my top priorities.
More importantly, I will patiently listen and solicit input from all attorneys in 5 th District and work hard to reflect membership suggestions in WSBA programs and activities. The ethical practice of law is a privilege we need to protect and uphold, and I will work to defend the integrity of our legal system and the rule of law.
For more information read Adwale's candidate profile.
Bar no. 30089