Meet the 2020 Board of Governors District Elections Candidates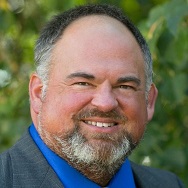 I would like to serve as your District #3 BOG representative. I have been an active member of the WSBA since 1989, and the OSB since 1988. I am a shareholder in the Vancouver office of Jordan Ramis PC, where I chair the Litigation Practice Group and serve on the firm's board.
I have served on many committees and boards, most recently completing four years as an out-of-state member on the Oregon State Bar's BOG. Having actively participated in all BOG meetings, and attended four years of the Western States Bar Conference, I am familiar with issues facing our bar. Recently, I was appointed by the WSBA BOG to examine alternatives to mandatory malpractice insurance, having served on the MMI Task Force. I seek to preserve our collegiality, professionalism, and transparency. If elected, I will work hard to preserve our leadership among other bar associations. I am not afraid to speak out on issues, but also keep an open mind to counter-arguments in order to make the most informed decision possible. If elected, my extensive experience will enable me to quickly become an active member of the BOG. Read my complete bio.
Contact me at 360-567-3906, or john.bachofner@jordanramis.com.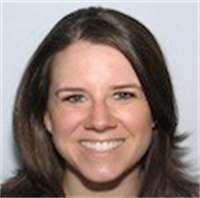 I ask for your vote to serve on the Washington State Bar Association Board of Governors. I am a Deputy Prosecuting Attorney in the Domestic Violence Unit of the Clark County Prosecuting Attorney's Office and have been a member of the Bar since 2015. I work hard as a public servant and will apply the same focus and determination toward service for the members of the WSBA.
I value transparency, integrity, and responsible spending. If elected, I will strive to improve communication between the Bar and its members and work to limit spending. As a young lawyer in the community, I hope to bring a fresh perspective to the numerous issues facing the Bar in the coming years and commit to giving all members of our district a strong voice.
I am eager and excited to serve you as Governor for District 3. Please support me with your vote.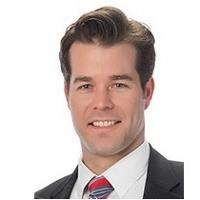 I will make service to the membership my top priority.

I will work to insure that the WSBA does not go back to wasteful spending on unnecessary programs.
I will not support any increase in annual licensing fees.
Discover more at https://angusleelaw.com/about-us/angus-lee.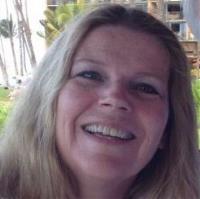 For the last several years, I have been one of many Section leaders and stakeholders who have been effectively advocating to get our Bar Association back to addressing the needs of its members and operating with transparency. Much progress has been made but much remains to be done. If you want the WSBA to continue its path towards greater transparency and to focus on enabling lawyers to practice, this next round of newly elected Governors must also share that same commitment.

I have regularly attended and been involved with the WSBA Board of Governors meetings for the last fifteen years as a liaison for Sections and our local bars. As such, I have been able to successfully present the perspective of my colleagues on a variety of important issues. This is not the same, however, as having a vote at the table. I know and understand the WSBA's workings, and can represent you effectively.

It would be my honor to serve as the 6th Congressional District's WSBA Governor, championing the interests of its members and enhancing WSBA services available to them. My goal would be to represent attorneys' interests rather than making politically expedient decisions. I would appreciate your vote.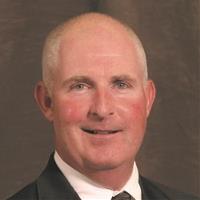 I am honored to be considered for the 6th District Governor's position. I believe my 30 plus years' experience makes me an excellent candidate. I'm a 1987 graduate of the University of Puget Sound Law School, where I was an Editor of the Law Review. I am a principal at the Hester Law Group, Inc., P.S. and have practiced in Tacoma since 1988, emphasizing criminal defense and personal injury cases. I also represent professionals, including attorneys, in disciplinary matters.
Throughout my career, I've held the following positions:
President, Past-President and Trustee - Tacoma/Pierce County Bar Association
Past chair - Tacoma/Pierce County Criminal Law Section
Advisory Committee - Pierce County Department of Assigned Counsel
Co-chair - Pierce County Judicial Qualification Committee
Lawyer Representative - Ninth Circuit Judicial Conference
Trustee - Federal Bar Association - Western District of Washington
Co-chair - Federal Bar Association Pro Bono Committee - Western District of Washington
The WSBA is going through changes, and I believe my practical experience and service in various legal capacities would assist the WSBA going forward. I am looking forward to the opportunity to serve.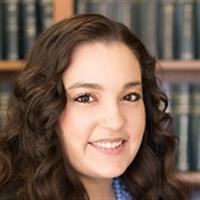 I'm asking for your vote to represent the WSBA Board of Governors, District 7-North. I decided to run because I believe it's important for traditionally underrepresented people to become more involved and bring new voices to many of the issues that affect us all, like license fees, transparency of operations, and restoring public trust and faith in the WSBA Board of Governors. As a young, female attorney from a small law firm, I bring a unique perspective to the representation of my district. Working in a small firm has provided me with the skills to tackle this job, such as understanding finances, managing different personalities with diverse skill sets, and how to work with others to get the job done.
If elected, I would strive to bring the WSBA BOG back in line with the WSBA mission statement, which is to serve the public and members of the bar, ensure the integrity of the legal profession, and champion justice. Please reach out to me at Mercedes@DonchezLaw.com to let me know what issues are most important to you, questions about my campaign, or to introduce yourself.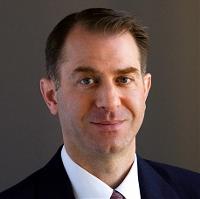 I want a bar with strong leadership and transparent finances that supports its members, values the sections, and addresses access to justice and other challenges and opportunities facing the profession.
I have been a WSBA member since 2007. I was on the executive committee of WSBA's International Practice Section for eight years, including a term as chair, and am an active member of three other sections. I have paid close attention to the WSBA's governance and am impressed with its recent positive direction. I see greater balance between the staff and the BOG, improved transparency, renewed support for sections, and a refreshing focus on understanding and supporting member needs. These changes have been hard-won and I want to keep the momentum going.
My additional focus would be on enhancing member services. I registered for a CLE last week and had to click 11 times to check out. I don't expect Amazon-level efficiency, but surely we can improve! I would also like to make CLE programming more accessible to members outside Seattle by promoting and simplifying the webcasting of section CLEs.
I live in Ballard with my wife and daughter, and work downtown. My law firm bio is here.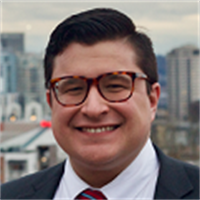 My name is Drew, and I am running to be your Governor because I believe we must rapidly course correct the direction of the WSBA as a unified self-regulating organization. We need a Bar Association that acts to increase purpose, restore professionalism to our organization, and provide a renewed usefulness to all members. Additionally, more young lawyers should have a seat at the table. Decisions are being made today that will impact us and our practice for decades to come.
For the WSBA to fulfill its mission to the public and our members, I promise to:
Increase Purpose: We must return to our core mission - ensuring the integrity of the legal profession and to champion justice.
Restore professionalism: Each discussion and action I take on the board will be done with integrity, civility, and respect.
Renew usefulness: It is time to challenge and adapt our programs to meet the changing needs of members.
You can find more information about my platform at drewforwsba.com.
I hope to earn your vote!
Education:
B.A. in Political Science and Criminal Justice – Gonzaga University
J.D. – Seattle University, cum laude
L.L.M. – University of Washington
Work History: Amazon, Perkins Coie, Lummi Indian Business Council